Turpan City Guide

China Theme Tours

China Tours

Popular City Tours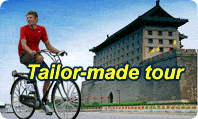 Turpan Travel Guide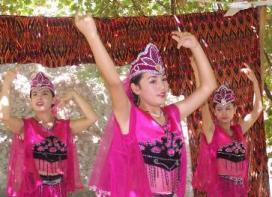 Turpan is a city famous for being home to China's highest temperature, lowest spot, sweetest grape, and least rainfall. All of this makes it possible for many wonderful experiences to happen in this area.

Turpan is a famous historical city, the climate of Turpan Basin is dry and hot and it seldom rains. This is the reason why thousands of artifacts have been well preserved.

The ruins of the ancient city of Jiaohe lies 10kilometers to the west of Turpan city. Written in an ancient Chinese historical book, it is said that the city of Jiaohe was once the capital city of the Cheshi Kingdom. The name Jiaohe, which means two rivers joined tighter, is an fitting name for this island city. The history of Jiaohe city can be traced to the later period of the western Han Dynasty (206AD-25), when it was a location where military forces were stationed. Later, during the Gaochang Kingdom, Jiaohe Jun was established by the Tang Dynasty. During the Tang Dynasty the head quarters of Anxi Duhufu were stationed at Jiaohe. The city was completely abandoned in the Yuan Dynasty, and the city of Jiaohe was left to ruin.

The similar Gaochang ruins lie to the east of Turpan city. The Qu family, who were Han Chinese, established this capital city of Gaochang; It is now the best-preserved ruins on the Silk Road.
Turpan Hot Tours
Destination: Beijing-Urumqi-Kashgar-Urumqi-Turpan-Dunhuang-Jiayuguan-Xian-Shanghai
Tour Level: Luxury
Special Features: Luxury China Silk Road tours to Urumqi, Kashgar, Turpan, Dunhuang, Jiayuguan, Xian and Shanghai. Visit the Heavenly Lake, Xinjiang Regional Museum, Id Kah Mosque, Kashgar Grand Bazaar, Old Street, Jiaohe Ruins, Emin Minaret, Mogao Caves and Terracotta Warriors and Horses Museum.
click to see more >>
Destination: Beijing-Urumqi-Kashgar-Urumqi-Turpan-Dunhuang-Beijing
Tour Level: Luxury
Special Features: Luxury China Silk Road tours to Beijing, Urumqi, Kashgar, Turpan and Dunhuang. Visit the Heavenly Lake, Xinjiang Regional Museum, Id Kah Mosque, Kashgar Grand Bazaar, Old Street, Jiaohe Ruins, Emin Minaret and Mogao Caves.
click to see more >>
Destination: Urumqi-Kashgar-Urumqi-Turpan-Dunhuang-Jiayuguan-Xining
Tour Level: Luxury
Special Features: China Silk Road tour to Urumqi, Kashgar, Turpan, Dunhuang, Jiayuguan and Xining visiting Heavenley Lake, Kashgar Grand Bazaar, Ancient Astana Tombs, Jiaohe Ruins, Dunhuang Mogao Grottoes, Jiayuguan Pass and Ta'er Monastery.
click to see more >>