Spotlight This Week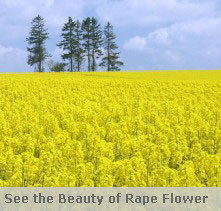 China Travel News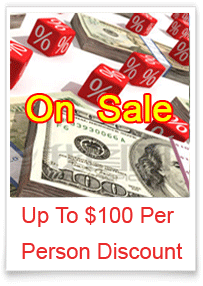 Customer Feedback

Dear Barbara,

Thanks for your arrangement and care during our trip in China. We really appreciate your kindly help so that we experienced the quality time there.We were impressed with Xi'an ancient culture and its food, this city is so amazing and full of charming. Our tour guide is also brilliant; he told us so much history and background information about Terra Cotta Warriors and other spots. He is knowledgeable and funny.

We are satisfied with your company and service, thank you Again!

Kind regards,
Wendy and Antonio.


Xian Tours
Xian, a city with a long history, has much to offer. You may be interested in the well-known Terracotta Warriors and Horses Museum, Shaanxi Provincial History Museum, Big Wild Goose Pagoda, Xian City Wall, Famen Temple, etc.

Xian Night Tours
Xian Historic Tours
Xian Natural Scenic Tours
Xian Buddhsim Tours
Panda Visiting Tours
Xian Local Family Visiting Tours
Xian Tours By Bike
Xian Muslim Tours
Xi'an Student Tours
Xi'an MICE & DMC Tours
Tibet Tours
Tibet plateau, the Roof of the World, deserves a visit for its mysterious land, devote Tibetan people, religion, customs, traditional festivals, yaks'Join our Tibet Lhasa travel to explore solemn Potala Palace, Significant Jokhang Temple and also to witness the monk debating in the Sera Monastery, and more need to experience by yourself.

Tibet Bicyle&Tricyle Tour
Tibet Spa Tours
Zang Minority Family Visiting Tours
Tibet Camping & Hiking Tours
Zang Minority Festival Tours
Lhasa Night Tours
Tibet Temple Pilgrimage Tours
Lhasa Exotic Tours
Tibet Experience Tours
China Highlight Tour
China Highlight Tour definitely includes the ordinary and routine itineraries. And also includes China 'must see' attractions, most popular destinations, but also you can visit both ancient city and the modern city, know the history and appreciate the life style, the style of the building, the cultural and the picturesque of China, which according to your interests.

14-Day Economy Beijing-Shanxi-Xi'an-Shanghai Tour
from $1439
5-Day Economy Beijing-Xian Magic Train Tour
from $273
8-Day Economy Beijing-Xian-Shanghai Tour
from $719
Silk Road Exploration
With more than 2,000 years history, the brilliant Silk Road started from Chang'an (present Xi'an, Shaanxi Province) in the east to Rome, Italy in the west, more than 7,000 km. Of the total length of the Silk Road, more than 4,000 km, over half, is in China. It crosses Shaanxi, Gansu, Qinghai provinces, Ningxia and Xinjiang and passes over the Pamirs.For more information, please click: China Silk Road Travel Guide

28-Day Silk Road Tour
from $2431
12-Day Luxury Urumqi-Kashgar-Urumqi-Turpan-Dunhuang-Jiayuguan-Xining Tour
from $1719
9-Day Luxury Urumqi-Kashgar-Urumqi-Turpan-Dunhuang-Jiayuguan Tour
from $1539
Lijiang Shangri-La Tours
Lijiang and Shangri-La are located in Yunnan, which will someday become one of the world's travel hot spots. Lijiang Old Town, Naxi People, Duba Ancient Music and mysterious Shangri-La and more are clearly the prime Yunnan stars. Join Lijiang Shangri-La Tour to have a close view of this fantastic land.

11-Day Standard Beijing-Kunming-Dali-Lijiang-Beijing Tour
from $1769
7-Day Standard Beiing-Lijiang-Beijing Tour
from $1150
9-Day Standard Beiing-Kunming-Lijiang-Beijing Tour
from $1369
Yangtze River Cruise
Yangtze River is one of China's first ten scenic spots in China and the third largest river in the world and the longest one in China. It runs through three gorges. Cruise the Yangtze River and experience another aspect of China.

12-Day Economy Beijing-Xian-Chongqing-Yangtze-Cruise-Wuhan-Shanghai Tour
from $1898
10-Day Economy Beijing-Chongqing-Yangtze-Cruise-Wuhan-Shanghai Tour
from $1851
18-Day Economy Beijing-Xian-Yangtze-Cruise-Guilin-Zhouzhuang-Shanghai Tour
from $2511

China Culture
China is a country with a long history and 5,000 years' culture treasures.
Find all about China culture: arts, Chinese calligraphy, Chinese food, tea, religions, festivals and more.