Yichang, a major city of Hubei Province, is where the upper and middle reaches of the Yangtze River are divided.
Yichang is a cultural city with a long history. It was the hometown of Quyuan, a poet and politician in the Warring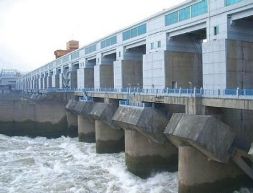 States Period (475-221 B.C.), who committed suicide in the Miluo River in Zigui County of Yichang City after discovering that the kingdom he served was to be conquered. He is revered as a patriot by the Chinese people and was listed by the World Peace Council as a world cultural celebrity in 1953.
It is believed that the traditional Chinese festival, Duanwujie (now known as the Dragon Boat Festival), came about to commemorate Qu Yuan's death anniversary. The Dragon Boat Festival falls on the fifth day of the fifth month in the Chinese lunar calendar, typically sometime in mid June. In honor of this great patriotic poet, Dragon Boat Racing is held on that day. Today, International Dragon Boat Rally is taking place in Zigui county of Yichang city. Many teams are taking part in the contest, making it a splendid occasion. Now, the Dragon Boat Racing has become a tradition for worldwide Chinese People.

Yichang was also the native town of Wang Zhaojun, one of the four famed beauties in ancient China, who was sent to marry a Hun Chief to establish peace. For a very long time, Yichang has been renowned as the "Gateway to the Three Gorges", and the "Throat between Sichuan and Hubei".
Today, Yichang is the port for transferring in the middle reaches of the Yangtze River. Yichang has been attracting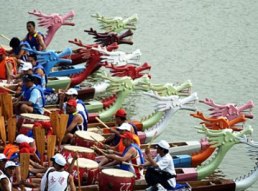 visitors from home and abroad to explore the Three Gorges Dam and to admire the modern irrigation projects of the mighty Yangtze River. There you can get nice view of the entrance of the Three-Gorge of Yangtze River. There are also boats offering shorter cruises starting and ending at Yichang. Canoeing at the Gorges can be an unforgettable experience. Besides the Three-Gorges, Yichang also has more to offer.
The Ge Zhou Dam in Yichang, only about 0.5 km east of the cruise dock, is the first dam on the Yangtze River built in the early 1980s, and it is also a top tourist place. The lock opens and closes many times everyday letting boats pass through.
You can visit the Chinese Sturgeon Research Base which has been set up to manually breed Yangtze Sturgeon (Chinese Sturgeon), due to the decline in breeding from the construction in Yichang and prevented the sturgeon migration spawning which therefore endangered the species.