Qufu is located in the southwest of Shandong Province. It covers an area of 896 sq km. And it has a population of 630,000.Qufu is the hometown of the great thinker, statesman and educator. It is listed in the first group of 24 national famous cities of historical and cultural relics designated by the State Council.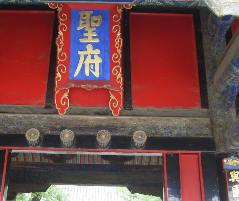 Qufu is also the hometown of Shen Nong (God of agriculture).Huang Di, Shao Hao and Mencius, and has been the site for ancient states and capitals like the Shang dynasty, the Yin state, the Lu state, etc. In the city, there are now over 300 historic relics under protection, among which six sites are of national level, eleven are of provincial level. The Confucian Temple, the Confucian Mansion and the Confucian Cemetery were ranked as one of the world cultural heritages.
Qufu enjoys a convenient transportation. There is a network of railways and highway in it. Beijing-Shanghai Railway and Beijing-Fujian Expressway run north and south of Qufu and Xinxiang-Shijiusuo Railway and Rizhao-Dongming Expressway penetrate Qufu east and west. And it is also the intersection of No.104 National Road and No.327 National Road. Qufu is rich in natural resources. Water is plentiful and high quality. Mineral deposits are mainly coal, limestone, marble, granite, phosphorous and so on. The coal mining in Qufu is part of the Yanzhou Coalfield, which is one of the eight biggest coalfields in China. And its annual yield is 800 thousand tons.
Qufu has favorable investment policies. Qufu economic development zone is of provincial level. In it there are high-tech industrial park, a private-owned enterprise park ,a tourism industrial park and an international trade park, etc. And it is well equipped with water, gas and electricity. To serve domestic and foreign investors well, the Municipal Administration set up an investment service center, with its aim of providing all-around, high-quality services.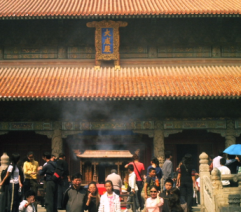 Qufu's economy is prosperous. It has a solid base of agriculture. It is the base of national commodity grain and agriculture. Industry runs smoothly and its main industries include food processing, textile, construction materials, chemistry, coal mining, pharmacy, paper making and mechanical and electrical machinery and so on. Education in Qufu is advanced with 209schools of different levels. Among them is Qufu Teacher's University, which ranks as one of Shandong's key universities.
Qufu is an old city while it is young with the ages. Its hard-working and hospitable people are striving to build it into a world –famous historical and cultural city!