Chengdu is one of the most famous cities in China. Located in South West China, it is the capital city of Sichuan Province and a sub-provincial city of China, underlining its status as a major Chinese city.
Chengdu is the fifth largest city in China, behind Shanghai, Beijing, Tianjin and Chongqing. The population of Chengdu is over 11 million residents and covers an area of 12,390 km2. Located on the fertile Chengdu Plain known in Chinese as "Tianfu Zhiguo", translated as "the Country of abundanc", it is a major rice producing region which has given rise to its importance in Chinese, culture, cuisine and history...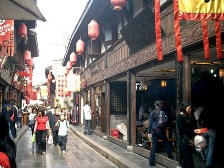 "We all know what we are aiming for this season and to achieve that we need to work hard, day in and day out. We can't afford to make any mistakes during the season, as mistakes offer a chance to other teams. We won't let that happen. "
Climate
Chengdu has mild climate. Rainfall is common throughout the year, but averages peak in the summer.
Summer is long, hot and humid with temperatures reaching an average of 30°C, but the city does not suffer the oppressive heat of other "furnace cities" further down the Yangtze River such as Nanjing and Wuhan.
Winter is relatively short due to the sheltering effects of the Qing Ling Mountains in the north which act as a wind barrier against Siberian winds. Temperatures fall to an average around 0°C and although frost periods occur, snow is not so common.
Sister cities
In April 2007 Sheffield and Chengdu signed an economic friendship cooperation agreement to further the association between the two cities. This is the first move to developing a partnership beyond football.
Chengdu also has partnership agreements with the following sister cities: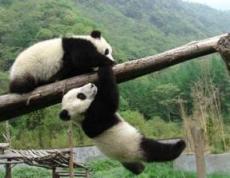 Phoenix, USA
Kofu, Japan
Winnipeg, Canada
Ljubljana, Slovenia
Mechelen, Belgium
Montpellier, France
Linz, Austria
Palermo, Italy
Medan, Indonesia
Kimchon, Korea
Nairobi, Kenya
Getting to Chengdu
Chengdu city is served by Chengdu Shuangliu International Airport and is the 5th busiest airport in China. The airport has been recently renovated in investment to support business and enhance connections to the rest of China and the world. Shuangliu, located 16 km southwest of the city, is served by an express highway and there are plans for a subway system to be built.