The gorgeous city of Hong Kong attracts a considerable amount of tourists from all over the world every year.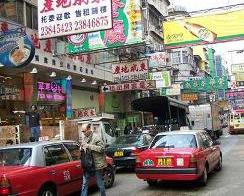 The best time to visit Hong Kong is from mid September to the end of February when the climate is moderate. You can land in Hong Kong without a visa for a time span of seven days to six months. But for certain countries there is restriction to this. Most of the hotels are in the areas of Central, Tsim Sha Tsui, Wan Chai and Causeway Bay. You can indulge in an exciting and interesting shopping spree in these areas. The city harbors a huge number of sprawling malls and sophisticated departmental stores. For cheaper prices, you can drop in at the flea street markets where bargaining is also possible.

Hong Kong is well-served by roads and flyovers. Bus, train and ferry services are easy and affordable means of transport in this city. The city offers you a whole lot of restaurants featuring different types of cuisine. The specialty restaurants serve excellent quality food. Some of them have an English menu card enabling you to understand better. You can pay tips according to your wish and ability. Most of the hotels, prominent shops and malls, important stations and major libraries provide internet access.
If you are in need of any assistance regarding your passport, visa or immigration documents, you can seek help in the embassy of your country in Hong Kong. The city houses many foreign consulates like the American and the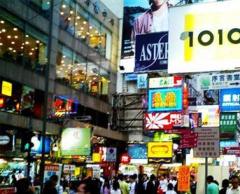 Australian Consulate Generals.
The city ensures a clean and healthy environment. Once you pass through the immigration, your body temperature will be checked. There are innumerable hospitals, clinics and pharmacies in and around the city. Prompt and proper treatment is given in case of any emergency or any accident. Do not forget, most of the public places are no smoking zones. Although the city is quite safe even at night, it is advisable to keep all your money and important belongings in a secured place, and be very careful when you are out in crowded places. You have to be aware of any person approaching you with any kind of offer however lucrative it may seem so.
Taking into consideration, these certain necessary points and measures, you can enjoy a hassle-free, pleasant and memorable stay in Hong Kong.