Kashgar City Guide

China Theme Tours

China Tours

Popular City Tours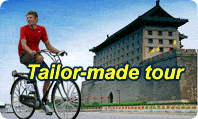 Kashgar Travel Guide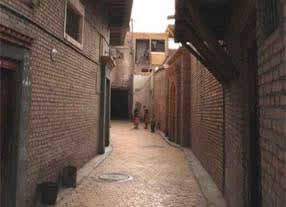 Kashgar probably is one of the most fascinating cultural towns in China. It's located at the western end of China and at the edge of the Taklamakan Desert. It was once the meeting place of the Northern and the Southern Silk Road, thus it has long been a trading centre of Central Asia. You will feel a strong ethnic and cultural atmosphere in Kashgar while you visit the prosperous bazaars, ancient streets and dwellings, beautiful mosques and ancient sites. From ancient times Kashgar became an important stop over on the Silk Road. Merchants from all over the world gathered in Kashgar for business, thus it has established the world famous Sunday Bazaar.
Kashgar airport is only 10 km away from the city centre. There are more than 5 flights daily to Urumqi & Kashgar taking 1 hour 40minutes. Urumqi – Islamabad flights stop in Kashgar. There are no direct flights to Beijing /Shanghai. Max 20 yuan to the city center by taxi.
Kashgar Train Station is 5 km away from the city center. Daily trains go between Urumqi and Kashgar. They stop at Atush , Aksu , Kucha ,Korla ,Turpan and Urumqi. Max 10 yuan to the city center by taxi.
Kashgar borders Pakistan, Tajikstan , Kyrgyzstan and Afghanstan.
People can travel to those countries via Khunjirap pass or Torugart Pass.
Kashgar Hot Tours
Destination: Economy Urumqi-Turpan-Urumqi-Kashgar-Urumqi
Tour Level: Economy
Special Features: Urumqi Heavenly Lake, Xinjiang International Grand Bazaar, Xinjiang Regional Museum, Jiaohe Ancient Ruins and Astana Ancient Tombs, Karez Well, Kashgar Id Kah Mosque, Kashgar Bazaar, Handicraft Street and Old Street.
click to see more >>
Destination: Beijing-Urumqi-Kashgar-Urumqi-Turpan-Dunhuang-Jiayuguan-Xining-Xian-Shanghai
Tour Level: Luxury
Special Features: Luxury Silk Road tour to Urumqi, Kashgar, Turpan, Dunhuang, Jiayuguan, Xining and Xian. Visit the Heavenly Lake & Xinjiang Regional Museum in Urumqi, Id Kah Mosque, Kashgar Grand Bazaar & Old Street in Kashgar, Jiaohe Ruins in Turpan, Ta'er Monastery in Xining.
click to see more >>
Destination: Beijing-Urumqi-Kashgar-Urumqi-Turpan-Dunhuang-Beijing
Tour Level: Luxury
Special Features: Luxury China Silk Road tours to Beijing, Urumqi, Kashgar, Turpan and Dunhuang. Visit the Heavenly Lake, Xinjiang Regional Museum, Id Kah Mosque, Kashgar Grand Bazaar, Old Street, Jiaohe Ruins, Emin Minaret and Mogao Caves.
click to see more >>