Xining City Guide

China Theme Tours

China Tours

Popular City Tours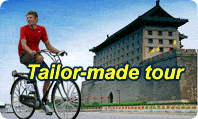 Xining Travel Guide
Located on the fringe of the Qinghai-Tibet plateau, Xining is the most obvious starting point for travelers exploring western China, with hopes of heading into Tibet. The city itself is interesting in that it is fairly heavily populated by a variety of different ethnic groups, although there are not great deals of cultural sights that are worth seeing. In this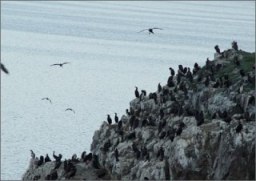 category, of interest is really only the imposing Great Mosque, one of the most important Buddhist venues in Qinghai. It is the many markets and people that make the town lively, and the Water Well Alley Market Stalls (see Dining Overview) are the place to come to really experience this.

Out of town are the majority of sights. Closest to the center is the North Mountain Temple that is situated just over the Huangshui River. This is one of Qinghai's only Taoist temples and the Ningshou Pagoda that crowns the mountain's summit commands excellent views of the entire city. The highlight of the whole area is the active Kumbum Monastery that is a short 26km south of Xining. The monastery was built in commemoration of Tsong Khappa, the founder of the Yellow Hat Sect of Tibetan Buddhism, who was born in this area.

To the east of Xining lies the ancient Qutan Temple, which has fallen from glory since its peak in the Ming Dynasty. The temple, although not as interesting as the Kumbum, has some elegant Buddhist murals and a little visited feel. The furthest of the sights, the Mengda Nature Reserve, is an area that is, for the moment, of great beauty. Surrounded by luscious greenery there are good possibilities for hiking, boating and horse riding.
Xining Hot Tours
Destination: Urumqi-Kashgar-Urumqi-Turpan-Dunhuang-Jiayuguan-Xining
Tour Level: Luxury
Special Features: China Silk Road tour to Urumqi, Kashgar, Turpan, Dunhuang, Jiayuguan and Xining visiting Heavenley Lake, Kashgar Grand Bazaar, Ancient Astana Tombs, Jiaohe Ruins, Dunhuang Mogao Grottoes, Jiayuguan Pass and Ta'er Monastery.
click to see more >>
Destination: Beiing-Xian-Yinchuan-Lanzhou-Xiahe-Xining-Beijing
Tour Level: Standard
Special Features: Tiananmen Square, Great Wall, Forbidden City and Ming Tombs in Beijing; Shaanxi Provincial History Museum, Terracotta Soldiers and Great Mosque in Xian; Labrang Monastery in Xiahe; Ta'er Monastery and Qinghai Lake in Xining.
click to see more >>