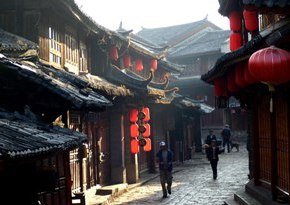 The ancient city of Lijiang is found in Dayan Town, a largely Naxi settlement first built during the Southern Song Dynasty some eight centuries ago. In December 1986, Lijiang was designated a UNESCO World Heritage site. With Square Street at the core, the entire city spreads out in all directions, and is crisscrossed by a labyrinth of flagged streets and alleyways. Most of the dwellings are situated at the foot of a mountain or by the rivers which flow through every nook and corner of the city. These Naxi style dwellings are brick-and tile structures with carved doors and painted windows. Foot traffic across the rivers is facilitated by a large number of ting stone bridges. The entire city is characteristic of a town south of the Yangtze River .
Culture is the soul of Lijiang ancient town. Dongba culture is an integral part of ancient ethnic Naxi culture. The spiritual surroundings represent the Dongba religion, which is believed to be one thousand years old.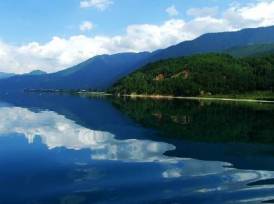 Situated in the northwest plateau in Yunnan, Lijiang (the Beautiful River) got its name from its position at the middle reaches of the beautiful Jinsha River. The Naxi Autonomous County is the seat of the administrative commission of Lijiang Prefecture. Scattered on an area of 7,648 square kilometers, the population of 320,000 is made up of the Naxi, Bai, Lisu, Pumi, Yi, Tibetan, Miao, Hui, Han and other ethnic groups. Among them, the Naxi people constitute 57%.
Affected by the plateau wind from South Asia, Lijiang has two distinctive seasons, the dry and the wet, while the temperature range of the four seasons is narrow. The annual mean temperature ranges from12.6 C to 9.9 C (54.7 F-49.8 F). The Dongba religion, a primitive religion, is the common belief of the Naxi people. In addition, there is a strong presence of Tibetan Buddhism. These two religions have greatly influenced the ideology of the Naxi people and their social activities and life.