Xian is the capital of Shaanxi province, located in central of China, between the Weihe River in the north and the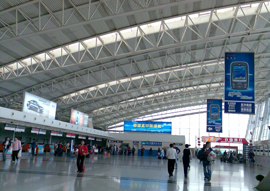 Qinling Mountains in the south. Xian is in a favorable geographical location surrounded by water and hills. It has a semi-moist monsoon climate and there is a clear distinction between the four seasons. Except the colder winter, any season is relatively suitable for traveling.
By Airport
Xian has China' fourth largest airport, the flights can reach more than 60 large and medium-sized cities at home and abroad as well as Hong Kong, Macao, and Japanese Fukuoka, Hiroshima, Niigata, Nagoya and other places. Xian Xianyang International Airport in the north-west of Xian, from the Xian downtown about 50 kilometers, the connectivity of the airport freeway just roughly will spend one hour on this way.
By Train
Longhai railway as the Eurasian continental Bridge crosses Xian, the Xian-Yanan railway connecting the ancient city of Xian with Yan'an, Chinas sacred revolutionary place. Xikang railway going through Qinling mountains chains can reach Chongqing directly. Xian railway station is one of Chinese largest stations of railway, and one of railway terminals in the west of China. Xian Railway Station is located in the northern part of the urban area. Generally speaking, it takes 30 minutes to the railway station. It is really convenient!
Highway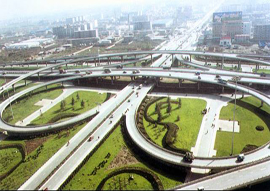 Xian is the second largest highway traffic hub all around China except Beijing, and more than nine national highways extend towards all parts of the country.
Urban Traffic System
The urban traffic is much too convenient; the public buses are available at any time to all the directions of city, including many scenic spots such as Terra cotta warriors, wild-goose tower and so on. The price is acceptable.