Beijing City Guide

China Theme Tours

China Tours

Popular City Tours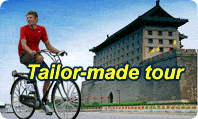 Beijing Travel Guide
Beijing, the political and Cultural heart of China, occupies an area of 16,800 square kilometers with a population of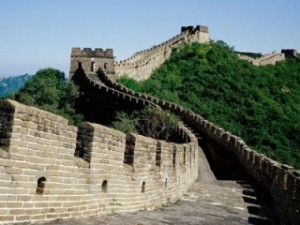 some 16 million. Beijing has a rich history that is mirrored by its spectacular palaces, temples, alters, and parks as well as by the world-famous Great Wall. It used to be the capital of Liao, Jin, Yuan, Ming and Qing Dynasty. It situates northwest of North China plain. As a famous city of more than a thousand year history, Beijing owns the fabulous ancient imperial palaces group; the breathtaking Great Wall and frontier fortress; the splendid classical garden; the elegant temple and the charming culture and customs. Meanwhile, as a modern big city, she gets the greatest and most luxurious hotel; the transportation network can extend anywhere and all kinds restaurants from other places. As a famous tourism city, there are lots of tourist attractions, such as the world's largest palace the Forbidden City, the Royal Garden in the North Sea, Temple of Heaven, Badaling Great Wall, Mutianyu Great Wall, Simatai Great Wall and the world's largest Courtyard House Prince Gong Mansion.
Beijing

's rich history

does not mean that is shackled by its past,

on the contrary

this is a very vibrant international capital city with a fast-growing economy and rapid development. It appeals to people from all over the world by displaying its spectacular history and culture as well as its dynamic economic expansion. Currently, Beijing is stepping up the development of commerce and economy. It served as the host city of the 2008 Summer Olympic Games and has hosted the Games successfully.

While in
Beijing
, you will have the chance to v

isit the Temple of Heaven and Forbidden City, taste Peking Roasted Duck,

and lose yourself meandering through the culturally-rich

Hutong Alleyways. Beijing is not only an international capital city, but also a place full of culture expressed in many different forms.
Brief introduction about Beijing:

Area:
16,800 sq km
Population: 12 million
People: 95% Han Chinese
Main Language: Mandarin (putonghua)
Telephone area code: 010

Time zone:
GMT/UTC plus 8 hours
More Beijing Tours Beijing Hot Tours
Destination: Beijing
Tour Level: Economy
Special Features: Discount Beijing tour to famous attractions like Beijing Forbidden City, Great Wall, Tiananmen Square, Hutong tour and to enjoy the Beijing Opera and Peking Duck Dinner.
click to see more >>
Destination: Beijing
Tour Level: Standard
Special Features: Visit Beijing Tiananmen Square, Forbidden City, Temple of Heaven, Badaling Great Wall, Ming Tombs and Summer Palace. Enjoy the Peking Duck Dinner and Beijing Opera.
click to see more >>
Destination: Beijing
Tour Level: Economy
Special Features: Visit Beijing Tiananmen Square, Forbidden City, Temple of Heaven, Badaling Great Wall, Ming Tombs and Summer Palace. Enjoy the Peking Duck Dinner and Beijing Opera.
click to see more >>